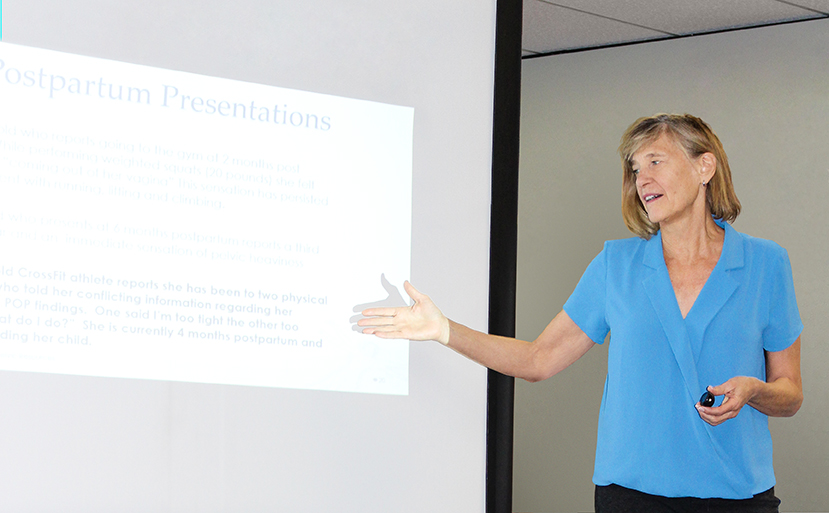 Educating Pelvic Health Practitioners Worldwide
Kathe offers educational products and continuing education. The products and courses are online & self-paced for practitioners. The web-based platform Teachable allows participants to move through content at their own pace and pose questions to be answered by Kathe along the way. Courses center on multi-media curriculum developed by Kathe, featuring videos, slides, handouts and clinic guides.


What People Are Saying
"I definitely gained new clinical skills and learned so much and has changed the way I evaluate and treat my patients. Kathe is an excellent teacher and I am so grateful for all her clinical pearls. She is an institution in this field."
Janice Paredes- Alvarez, PT, DPT, CLT-LANA
"It is clear to me that Kathe's ability as a teacher comes from her experience, caring, willingness to listen and desire to learn from her patients. She creates an environment that is a perfect balance of focus and fun. My advice, take a course from her earlier in your career rather than later!"
Karen Greeley PT, OCS, COMT, FAAOMPT


"Using the Teachable format, it was really helpful having videos and images of actual people to visualize how various types of fascial defects present. Sometimes in the in-person courses, you may not ever see an actual prolapse. So this was hugely helpful in having description along with visualization of what structures were affected. My ability to assess fascial supports has improved, and I've been incorporating many other tools from the course already."
Anonymous



Screen Captures From Kathe's Courses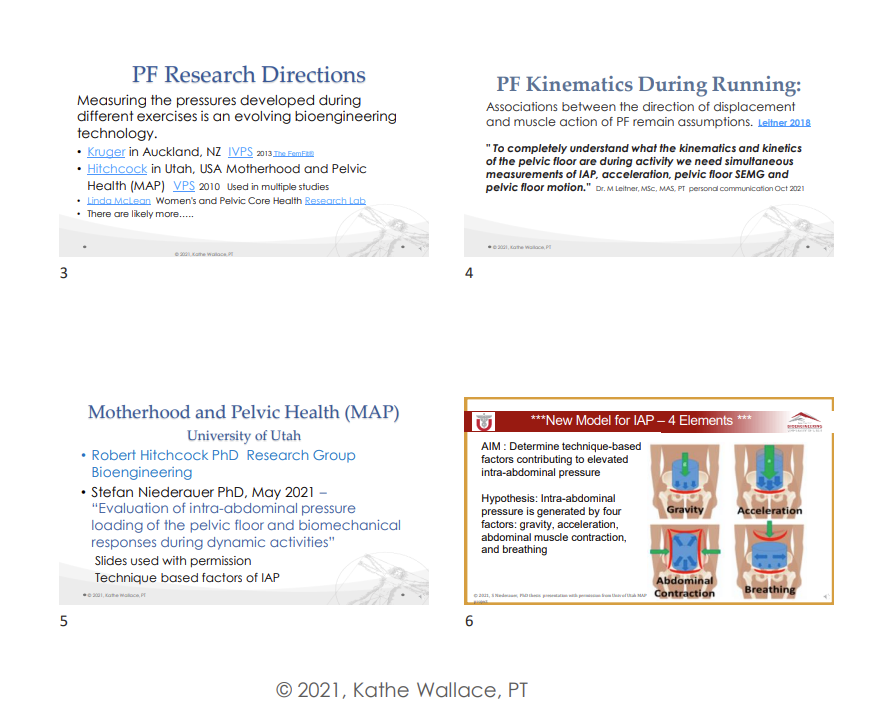 from Pressure, Posture, Pulls and Performance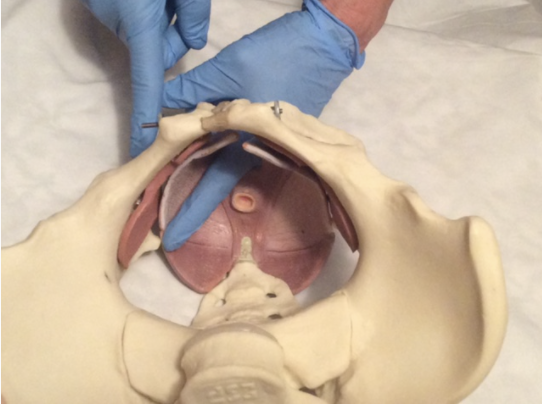 from Pelvic Floor Examination Techniques Review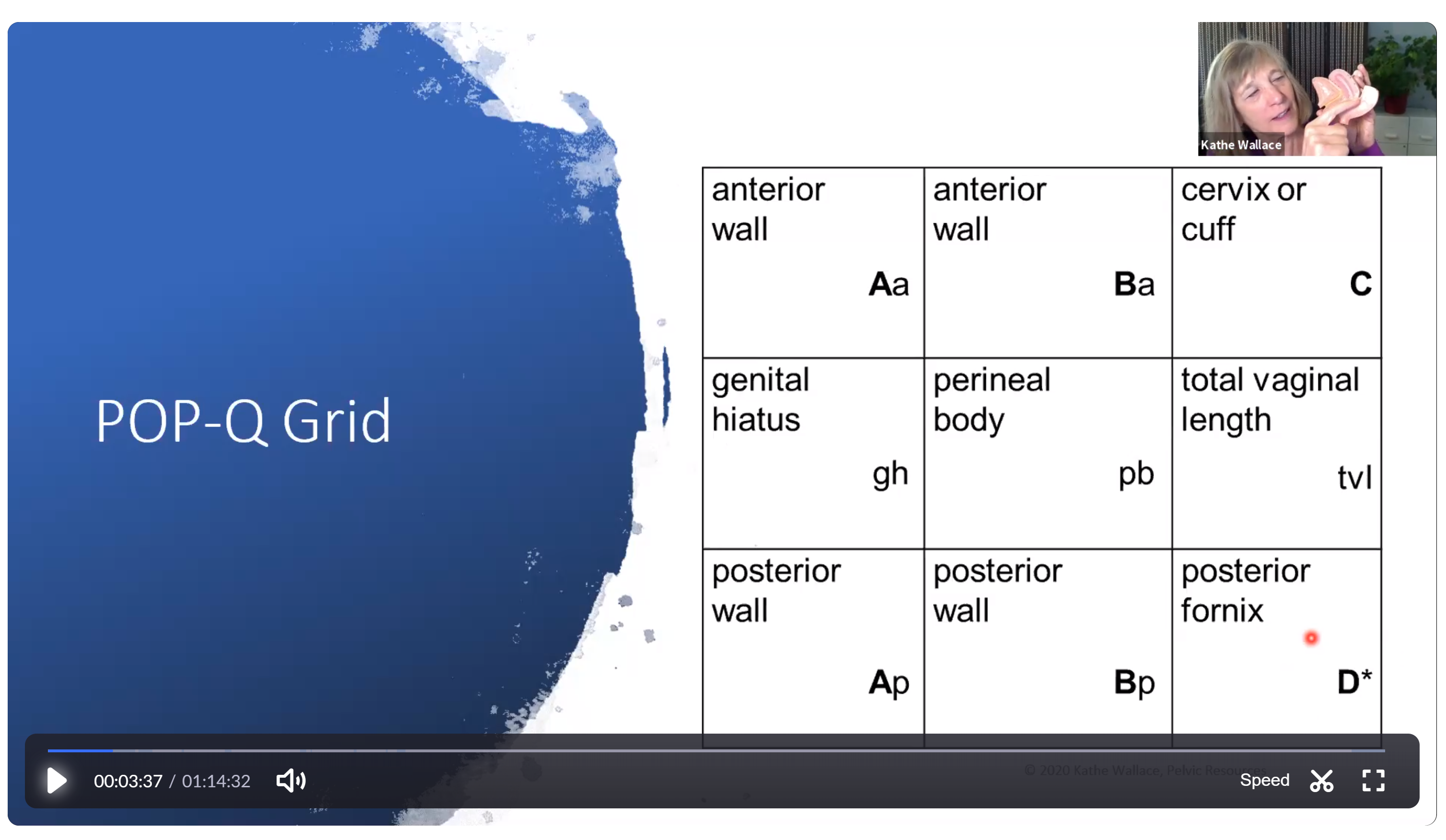 from Pelvic Floor Support Systems